At PrintbyMagic, we experts when it comes to playing cards, printing onto playing cards is our specialty, many ask us questions such as "Where Can I Buy Playing Cards?" So, in this blog we will be giving you all a perfect rundown on the different types of playing cards you can personalise alongside our expertise, hopefully finding what you are looking for in the process.
Those who love playing cards are always looking for quality above all else. Which is why we can proudly say we print onto the best branded playing cards around, Bicycle. So when you ask yourself the question "Where Can I Buy Playing Cards?" again, you will know we only print onto the best of the best.
1. Red Backed Deck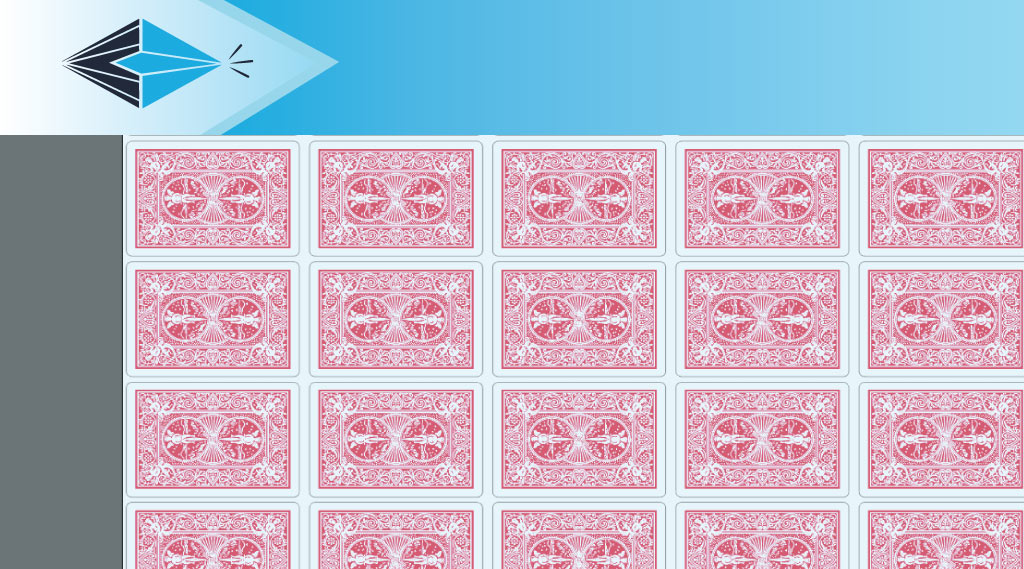 Our most popular option, we print onto ready made bicycle playing card decks that contain the traditional off the shelf red back bicycle design. The glossy texture that has made Bicycle well-known around the world is in full affect within this deck. This makes your deck perfect for shuffling when performing your own personalised magic trick.
From a single cards to a full deck, you can print whatever face you require onto the face of these high-quality cards to create standout tricks to display to the world. You can print as many cards as you need with our red backed playing cards or purchase ready-made gimmicks to help inspire your own personalised tricks, such as our gaff cards.
2. Blue Backed Deck
Maybe you are looking for a bit of contrast with this next option. Comparatively, we also print onto blue backed playing card decks which come with the exact same perfect quality as previous, as these cards are also blank faced Bicycle cards.
Blank back playing cards are also perfect for gimmicks, as once again we allow you to print anything onto the faces of these cards. One idea could be printing audience predictions onto the face of these cards, leaving the crowd speechless when showing their chosen card. This deck could also be used to create easily made double backed cards, with your own back printing onto the face of a blue backed deck.
3. Standard Face Deck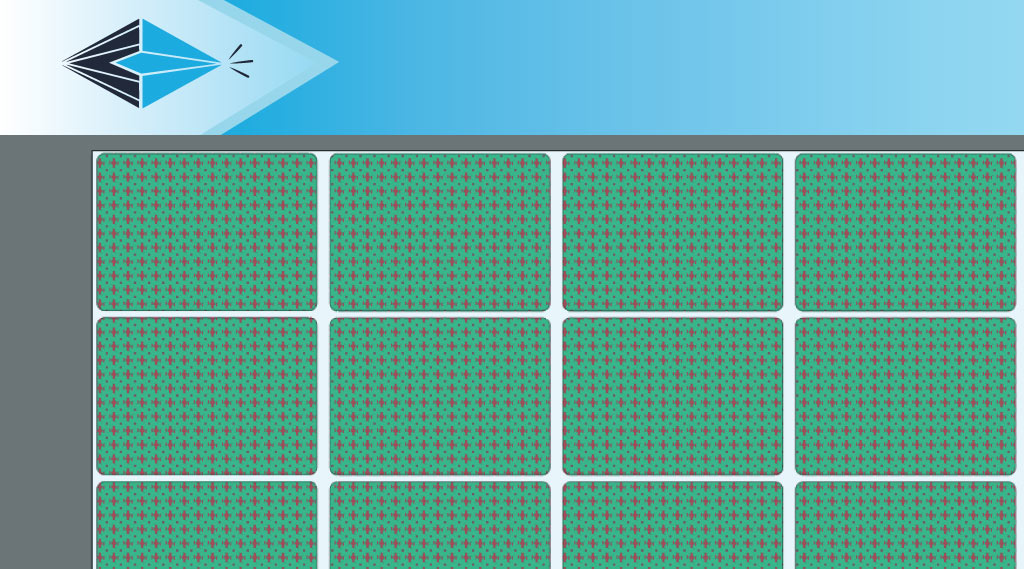 Containing the standard playing card faces well known around the world. With our standard face decks we allow you to print onto the back of your own unique deck of playing cards, uploading your own customised design or using our online designer to create your own unique back for your playing cards.
Perfect for branding, these blank back playing cards allow you to print onto the back of your own deck with the well known bicycle faces. This deck allows you to create your own personalised back with your own design, replacing the standard bicycle design with your own personal design such as the many various playing cards you see throughout the web, which can also be found within our Playing Card Collection.
These playing cards are flawless when attaching your own logo to the cards, as it allows you to have bicycle quality cards when performing, as well being able to have cards personal to you and your name upon performing your tricks on stage.
This deck is also perfect for gimmicks, as you can print whatever image you see fit onto the back of your cards, creating unique tricks with your personalised back, or creating double faced cards that can reveal another face.
4. Blank Backed Deck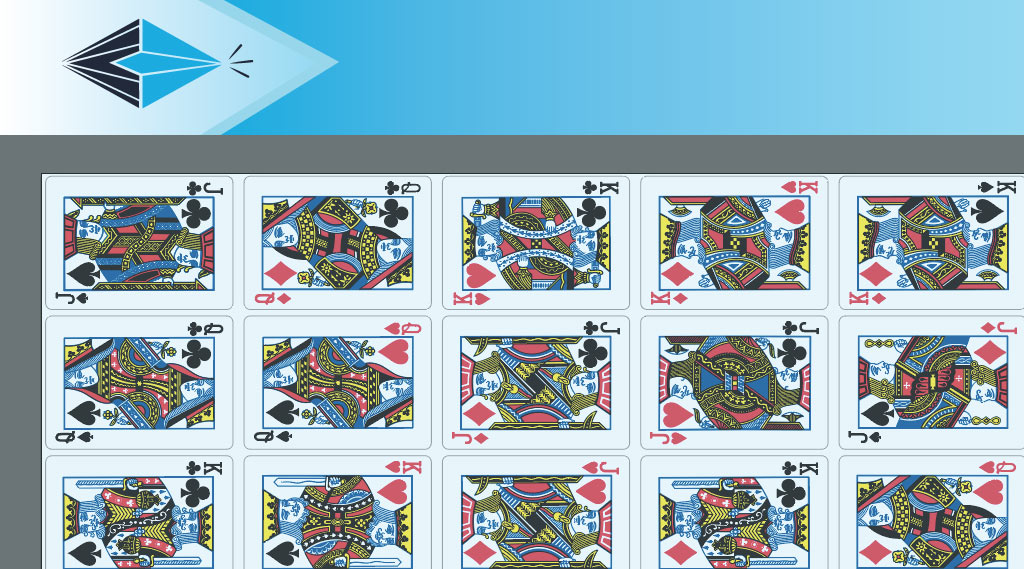 Maybe, you are not looking for a back on your deck whatsoever, and would much rather leave this area blank for your own intended purposes. A blank backed deck with your own custom face is perfect for both magicians and card lovers alike.
This deck is also perfect for arts and crafts lovers, as the blank back allows you to print onto the face of these cards, then cut and stick to your liking with the best quality around. Many of our previous customers use these decks to cut their print our of the cards and create personalised gimmicks for tricks they are looking to sell. Don't wait and create your own personalised gimmick today with us.
5. Double Sided Playing Card Deck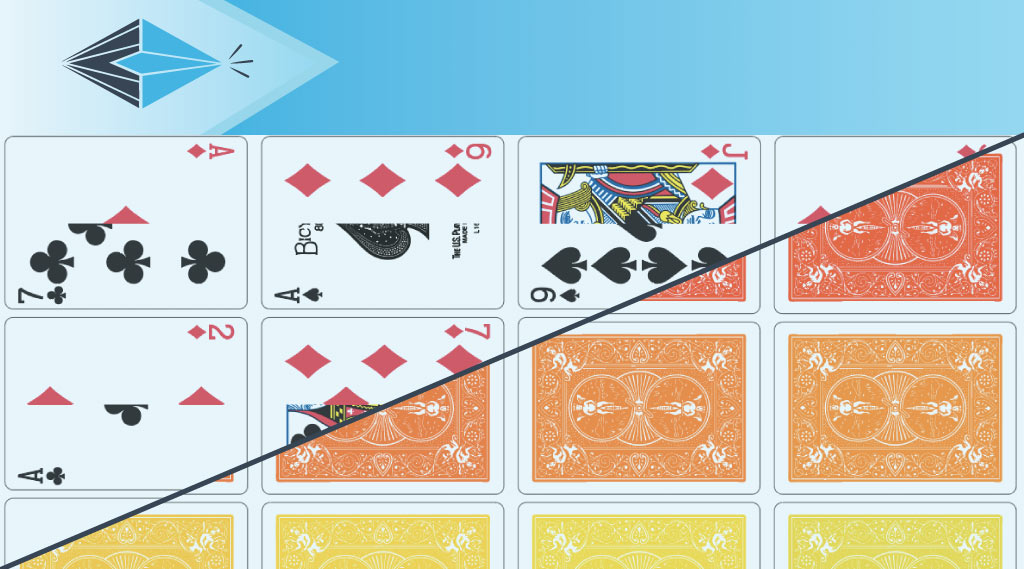 Looking for a deck of cards with a secret upon flipping. Or creating a double sided customised gimmick for a new trick you have in mind. The perfect option here would be to look at getting double sided printing onto the previously mentioned double blank playing cards. Which come with no face and no back, whilst still using the natural, sophisticated Bicycle quality you all know and love.
Our double sided playing card printing is also perfect for creating uniquely styled board game for anyone looking to create a brand new pastime. Double blank playing cards come with bicycle quality, as well as no face or back. We UV print onto these playing cards, allowing for high quality cards to be created for these games, which are resistant to environmental damage both indoor and out. Simply upload your game design and we can print the best cards for this game imaginable, as well as a custom box for this game.
With these cards having your traditional Bicycle quality, they are once again perfect for magicians. Create your own unique decks and gimmicks with these top-notch playing cards and watch as your magical idea is brought to life through print.
6. Card Artistry Playing Cards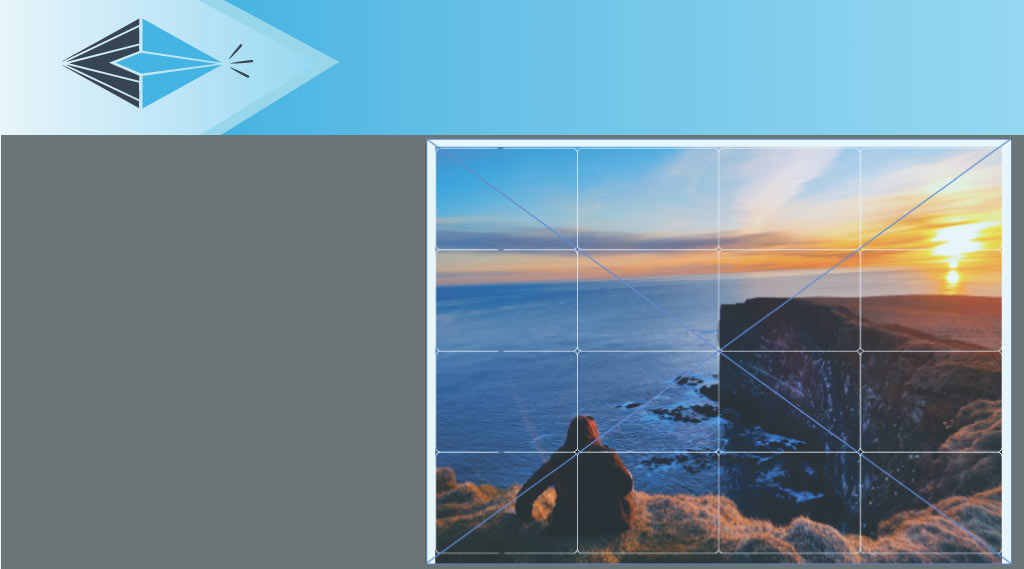 The rarest kind of magic effect around, inspired by the well known trick made and performed by Justin Flom! Our Card Artistry trick allows you to print any design of your choice on blank back bicycle playing cards. Which, when revealed turns your playing cards into one whole art piece that is beautiful to the public eye! This trick captures the hearts of audiences around the world through the usage of art.
To perform this trick, the magician asks their audience to pick a card, they spread the deck of cards into a four-by-four card mosaic, almost as if he is painting onto the cards themselves. Then, this painting will contain the image you desire to be printed on the back of your cards. So, once the cards have been spread, the magician reveals the spectator's selection which will appear within your intended design
7. Illustrated Playing Cards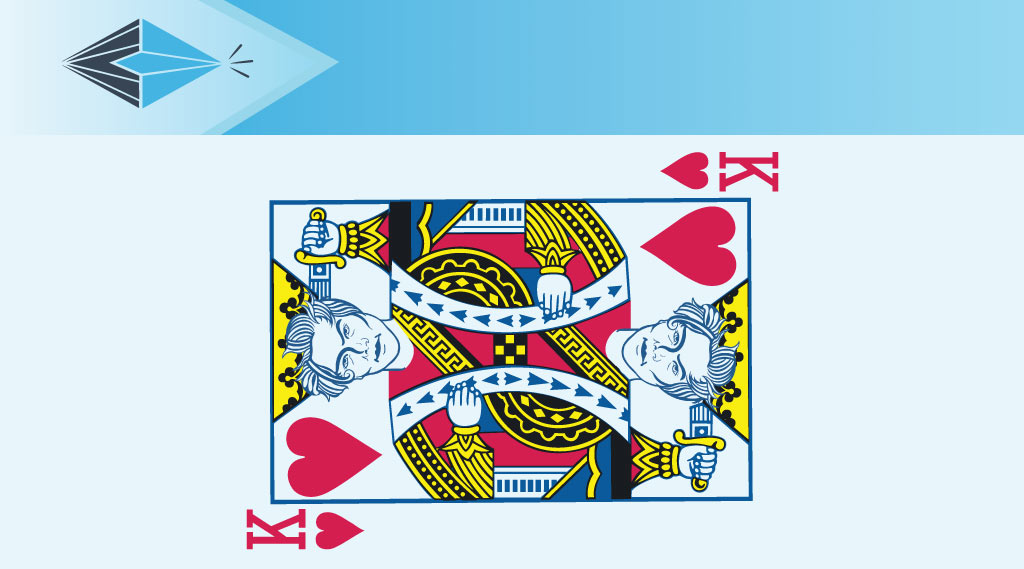 Have you ever wanted to personalise the faces on your playing cards, giving your cards a signature, unique touch that cannot be found anywhere else? You may be asking yourself, Where Can I Buy Playing Cards with my face on them? You may be looking to design this but cannot find the right method to doing so, well look no further. Our Illustrated Playing Cards are exactly what you are looking for!
Designed by our expert team of in-house designers, we take any face you desire whether its friends, family, or a celeb/ character from a piece of media you enjoy. We use this face to design a distinctive playing card that is attached to the design of a regular Jack, Queen or King of your choice. Also, this design is detailed to blend in within a regular deck of cards so your bicycle decks have a new hint of professionalism that is individualised to your needs!
This is our newest and most developed personalised magic product yet, as we have collaborated with many top quality designers and magicians to bring these Illustrated Playing Cards to life. Simply upload your image that you would like illustrating onto the product and checkout, its that simple! Please make sure to choose a photo that matches the angle the face you choose is angled at, either a portrait or side on view, for the best results. We send proofs before printing so be sure to check up on your order when purchasing.
Thanks For Reading!
Thanks for reading our '7 Ways To Print Personalised Playing Cards For Magicians' blog, we hope you now have an answer to the question of "Where Can I Buy Playing Cards?"! Send us a quote and let us know about the perfect business card to promote you and your company now. Alternatively, send us a detailed email through info@printbymagic.com or contact us directly on 0161 464 4304 or visit us HERE. 
If you are looking for more printing related information and inspiration, be sure to visit some more of our motivating blogs and learn more about the topic of printing and the services we offer.